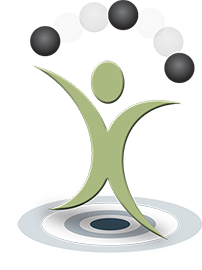 BATMANN Consulting operates with INSIGHT
in five major areas:
• System Implementation
• Workforce Management
• Process Engineering
• Change Acceleration
• Project Management
About BATMANN

BATMANN has a Unique Advantage - INSIGHT™

BATMANN™ Consulting has deep domain expertise that spans multiple vertical markets. All of our consultants are senior and executive-level consultants with an inate ability to interact with all levels of an organization from executives, to clients, vendors and administrative, front-line staff. BATMANN Consulting ensures that your business goals and objectives are met through INSIGHT™, process automation, integration and optimized organizational performance.
What is INSIGHT™? It is BATMANN's proprietary methodology that quickly allows us the ability to delve into an organization's business, understand that business, align IT initiatives with key performance metrics and drive bottom-line performance. We provide you with the assessments, tools and deployment strategies to successfully achieve improved performance through strategic technology implementation.
We apply our constructs to areas where incremental improvement of internal operations can be exploited to achieve increased profitability not only by driving down costs but also by increasing gross-revenues.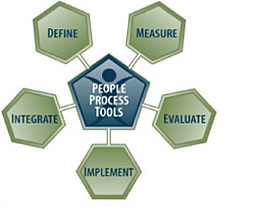 BATMANN Consulting guides and supports the planning, evaluation and implementation of your project. We are committed to increasing the utilization of automation tools and to continued process improvement that is afforded by new technologies. We believe that the effective optimization of these types of tools is a benefit to an organizations' ever-changing environment.
During any phase of operations our INSIGHT Methodology can ensure you meet your key performance objectives, maximize efficiency and gain competitive advantage.
The Benefits of Engaging Batmann
A few quickly-realized benefits you'll gain when working with BATMANN Consulting:
Knowledge to create high-impact incentive programs to help increase user adoption
Broad knowledge base, agnostic approach and in-depth technical experience with all vendors and products in the business technology optimization space
Strategically crafted technical solutions that deliver real business value and leave an organization self-sufficient
Unrivaled domain expertise in managing fleet operations for both large and small organizations across multiple industries



Our Leadership Team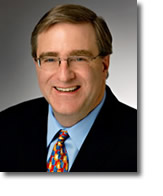 Richard M. Batenburg Jr. - President and Founder
Richard has proven leadership capabilities in consolidating and standardizing technology infrastructure, business processes and practices, and establishing strategies to maximize profitability while reducing overall costs. His background includes successfully managing the integration and centralization of IT and service delivery organizations as part of merger activity of large, medium and small, public and private companies. He has successfully designed and implemented effective governance processes and project management methodologies. The company has doubled revenue yearly since 2007, providing business expertise to large cable MSOs and Satellite providers , including Comcast, Time Warner Cable, Charter Communications, Sirius Satellite Radio and DirecTV. Prior to BATMANN Consulting, he worked at TCI/ AT&T Broadband and Sun Microsystems implementing Enterprise IT OSS/BSS systems.
Richard has over 25 years of experience as an entrepreneur and business owner/operator. Richard started his career at the world famous Comedy Works advancing to CEO of its publicly held parent company First Entertainment, which managed comedy clubs and jazz clubs, produced over 10,000 live shows operated 5 FM radio stations, a feature film production company, a talent agency and management company representing the likes of Rosanne Barr and Louie Anderson. As a TV producer, he produced video content for the Discovery Network and Travel Channel as well as dozens of long form commercials and industrial films.