.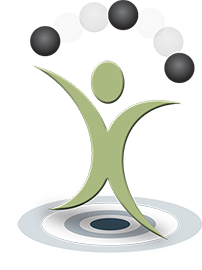 Potential Topic Areas:
• System Implementation
• Workforce Management
• Process Engineering
• Change Acceleration
• Project Management
• Technology Infrastucture
• Business Process & Practices


Speaking Engagements

The experience and wisdom of 20+ years of enterprise level consulting and management.

Richard M. Batenburg Jr. - President and Founder
Richard has proven leadership capabilities in consolidating and standardizing technology infrastructure, business processes and practices, and establishing strategies to maximize profitability while reducing overall costs. His background includes successfully managing the integration and centralization of IT and service delivery organizations as part of merger activity of large, medium and small, public and private companies. He has successfully designed and implemented effective governance processes and project management methodologies. The company has doubled revenue yearly since 2007, providing business expertise to large cable MSOs and Satellite providers , including Comcast, Time Warner Cable, Charter Communications, Sirius Satellite Radio and DirecTV. Prior to BATMANN Consulting, he worked at TCI/ AT&T Broadband and Sun Microsystems implementing Enterprise IT OSS/BSS systems.
Richard has over 25 years of experience as an entrepreneur and business owner/operator. Richard started his career at the world famous Comedy Works advancing to CEO of its publicly held parent company First Entertainment, which managed comedy clubs and jazz clubs, produced over 10,000 live shows operated 5 FM radio stations, a feature film production company, a talent agency and management company representing the likes of Rosanne Barr and Louie Anderson. As a TV producer, he produced video content for the Discovery Network and Travel Channel as well as dozens of long form commercials and industrial films.
To enhance your next corporate event with the wisdom of a leading industry professional, regardless of your theme or topic, please contact us for availability and scheduling.